Gender mainstreaming and respect for sexual diversity
Within its scope of action, ACPUA has already been working for some years in favour of gender equality opportunities, the reduction of the gender gap in higher education and the introduction of the gender perspective. It has been maintaining dialogue with associations and groups such as AMIT-Aragón (Association of Women Researchers and Technologists of Aragon), EUFEM (University Platform for Feminist and Gender Studies) or the Chair on Equality and Gender at the University of Zaragoza.
From the specific point of view of the introduction of the gender perspective, it has exchanged methodologies and information on diagnostic elements and evaluation indicators with Spanish agencies especially committed to equality issues, such as AQU Catalunya and Unibasq. Since 2018 it has included in its activity reports a report on gender parity and equality in the composition of committees and panels of the Agency. In 2019 the evaluation perspective of this commitment to equality has been strengthened thanks to the  ALCAEUS programme for the certification of centers according to Agenda 2030. In 2020, the aim is to give a considerable boost to this commitment to equality, which is already required by national and regional legislation. In a double direction:
Taking into account the emerging methodologies in the EHEA, a framework document will be developed to provide guidelines and indicators on the gender perspective for their subsequent introduction in evaluation protocols, both for degrees and for research activity.
The design of a basic table of indicators that will make possible to promote and make visible the commitment of the centers that make up the University System of Aragon to respect sexual diversity and the recognition and protection of the gender identity that each person feels.
In 2023, After defining the structure of the ACPUA Diversity Label, which completes the design of its dimensions (gender, affective-sexual, disability and SEN_Special Educational Needs, culture and religion and social exclusion) and the sub-dimensions that can be evaluatad within each of them (institutional strategy; transparency and communication; quality systems; training and research; university community; funding and resources), the SETE Thematic Evaluations Subcommittee strategically agreed, following the fit for purpose methodology (ESG 2. 2), to first draw up a glossary of terms of reference for those people who were to form part of the seal process.
You cand find the report: guide to diversity terms in this link.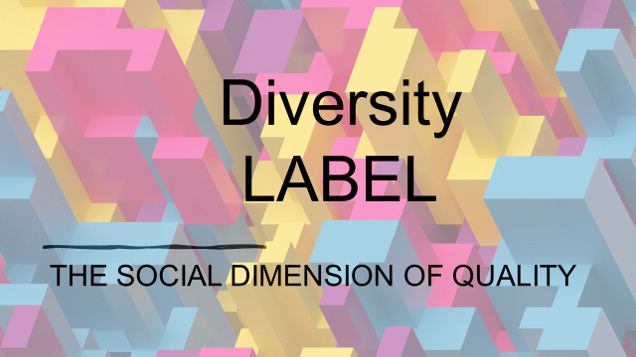 Presentation diversity label