​
About
The Study Programme Accreditation is an ex-post evaluation of the results of the implementation of the study plan (every 6 years for Bachelor's degrees / 4 years for Master's degrees) which includes a visit to the center by an external panel (the presence of at least one student is compulsory).
Objective
The objective of the Study Programme Accreditation is to ensure that the study plan has been implemented in accordance with the provisions of the verified degree report and that the expected results have been achieved by identifying the strengths and weaknesses of the degree.
Assessment
For the renewal of the accreditation of a degree, ad-hoc panels are appointed. Experts close to the area of the degree to be evaluated carry out a visit to the programme. The report of this panel is considered by the SET to issue the report of renewal of accreditation.
ESG Compliance part 2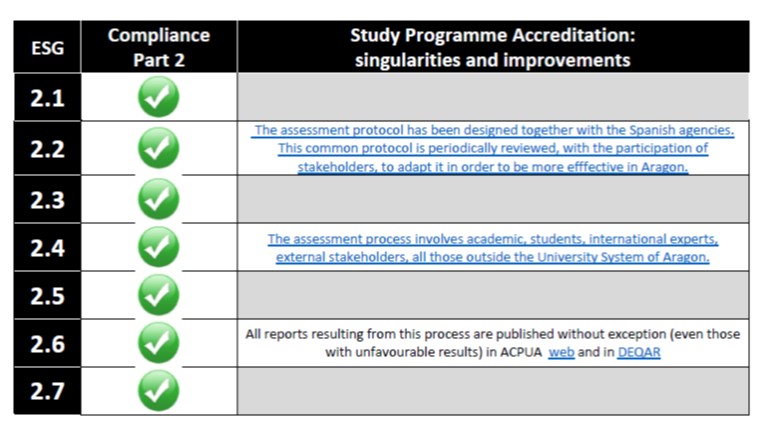 Pools of experts
The evaluation panels are appointed ad-hoc for each of the processes. They are made up of at least two academics (one of whom will act as chair), a student, an international academic and a professional.
2020 Renewal Accreditation
ORDEN CUS/1710/2019, de 13 de diciembre, por la que se aprueba la convocatoria delaño 2020 para la renovación de la acreditación de los títulos universitarios oficiales en el ámbito de la Comunidad Autónoma de Aragón.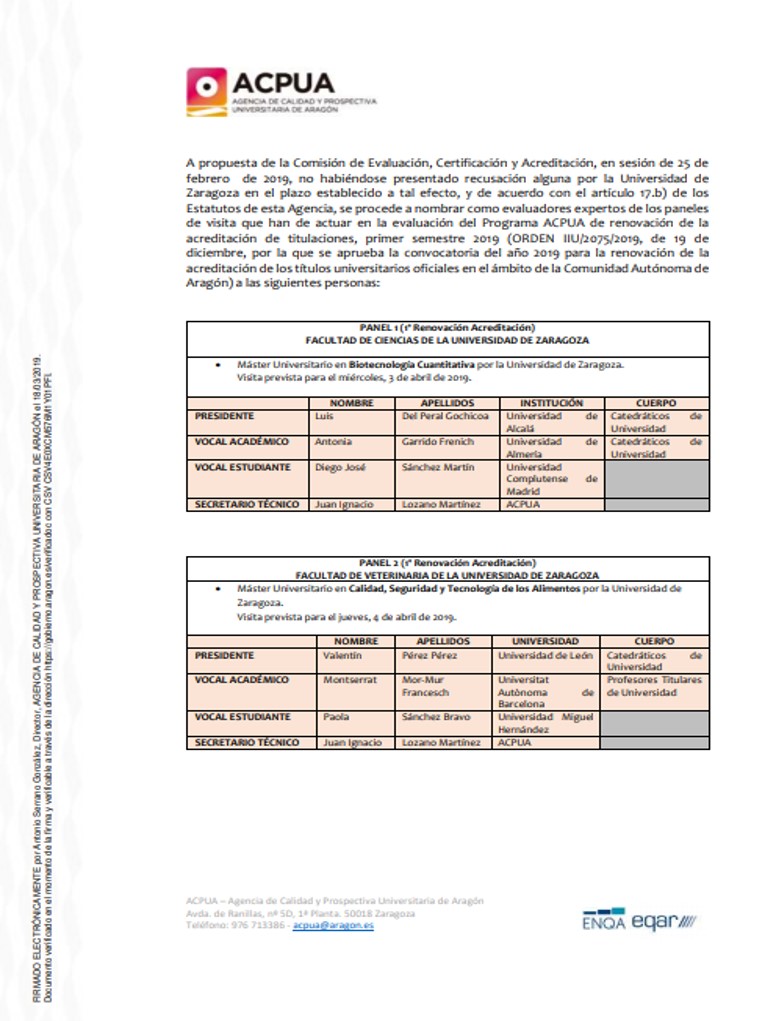 1st Semester Appointment panels